LifeForce Security Service
can provide specially trained drug detection dogs, they can be active or passive.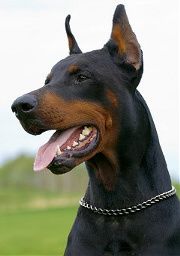 We cover the whole of the United Kingdom. Our Security dog handlers are trained to work alongside static security and can be used in most applications including crowd control. Our security guard dog services have often been used at events.
Our security dog handlers undertake security dog training and sit exams from external examination boards relating to security dog use. We carry out agility training, search and find, (personal items and people) and crowd control. Our guard dog security can be an effective solution in many scenarios. All our dogs are under constant supervision by the handlers so that control is maintained at all times.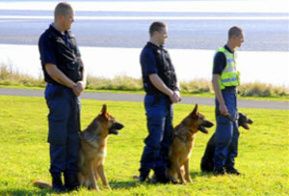 For site security our guards carry out regular patrols throughout the shift to ensure that security of the site has not been breached. We use the latest tamper-proof guard patrol systems, which allow our supervisors to check on the times of patrols carried out by our guards.
Any attack on a business premises or staff can often cause time consuming delays and can affect the output of a company or the completion time of a project, especially when equipment is stolen or vandalized, we know how important your deadlines. Prevention and deterring crime is our top priority which is best served using our trained SIA licensed guards with a dog.