SECURITY GUARDS REQUIRED
SECURITY GUARDS • IN LONDON, UK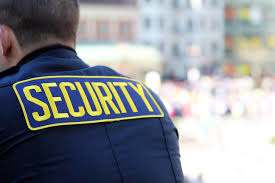 We are currently recruiting security guards with CCTV, door supervision, CSCS, retail security experience. All applicants must hold a valid SIA approved license. Any other additional licenses or certificates in security industry, building and constructions and health and safety will be advantageous but not necessary. All essential training will be provided by LifeForce Security on-going basis.
Basically, as long as you have good attitude and willing to learn the security works form the industry leaders with long term commitment, then LifeForce Security is made for you!
Document Checklist contains important information regarding the ID documents required for our vetting purposes.  Please download and use page 3 as a template to tick off the items that you need bring in to your interview.
You need to download this Application Pack for and complete it fully, please pay extra attention to the reference section.  We will contact all references.  It is generally good practice to contact all the references to make sure their details are valid and they are willing to be your referee.
You may be able to complete the application digitally using one of the opensource pdf editor.  If you are running latest version of Microsoft Word, you may be able to open the application form into the Word application and fill the relevant details then email us the form.